Christmas Shipping Cut-off Dates
To ensure your bookish treasures have the best opportunity to arrive to you in time for the festive season, please have your orders in by the dates in our shipping guide.
Welcome to Charlie & Fox!
We're here for book lovers
Our range of carefully crafted reading accessories help protect your books and equip you with everything you need to fully enjoy your love of books. We have worldwide shipping from Australia so you can safely take your books on adventures with you everywhere you go!
Show me all the things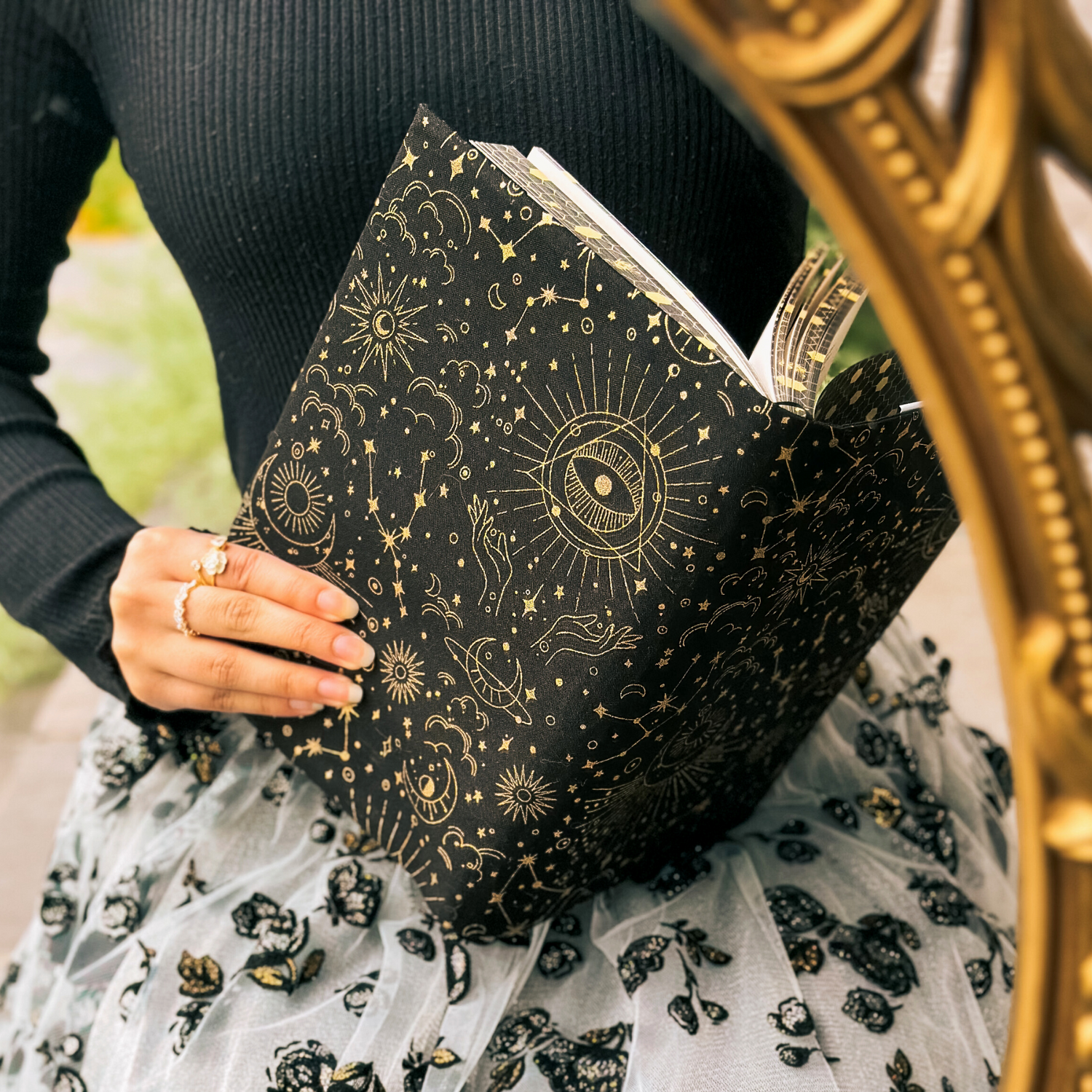 Everyone's talking about fabric dust jackets
The word is definitely out - these adjustable fabric covers are the best way to protect your books while you're reading them (and to keep your title hidden with your *ahem* spicy reads).
With four sizes and a wide range designs to choose from, keeping your books free from rips, tears, fingermarks and more has never been easier (or more fun!)
Shop dust jackets here
WELCOME TO THE FOURTH WING
Calling all Dragon Riders and Rebecca Yarros fans - this one's for you!

Our officially licensed FOURTH WING design is here, and she's an absolute stunner. With gold foil detail and an exclusive design (created for us by Carmen Di Mauro), this is the perfect addition to your Basgiath reading adventures.
Click here for dragons
Your essential bookish accessories
These are the things that every book guardian needs to protect their treasured reads.
Padded book sleeves

Tuck your book into a padded book sleeve and snap it shut to keep your favourite characters safe while you take them out on adventures with you.

Shop book sleeves

Fabric dust jackets

These are designed to securely wrap around your books (no more finger marks) with a heavy-duty lining to prevent bumps to your corners.

Shop dust jackets

Kindle/Kobo pouches

These padded pouches are designed to keep your device safe and cozy, with magnetic snaps to keep it securely tucked in place.

Shop Kindle/Kobo pouches
Add a little extra
Help defend paper worlds from the comfort of your own home with additional reading equipment.
Cosy blankets

Curl up with a good book and a super cosy blanket, because saving worlds when you're cold is seriously overrated.

Shop blankets

Bookends

Choose between classic bookend pairs or our ever-popular expandable bookends to keep your books stacked exactly the way you want them

Shop bookends

Mugs & teacups

We all know that tea and coffee (and hot chocolate) taste better from our favourite mug, and we have a range that is sure to surprise and delight!

Shop drinkware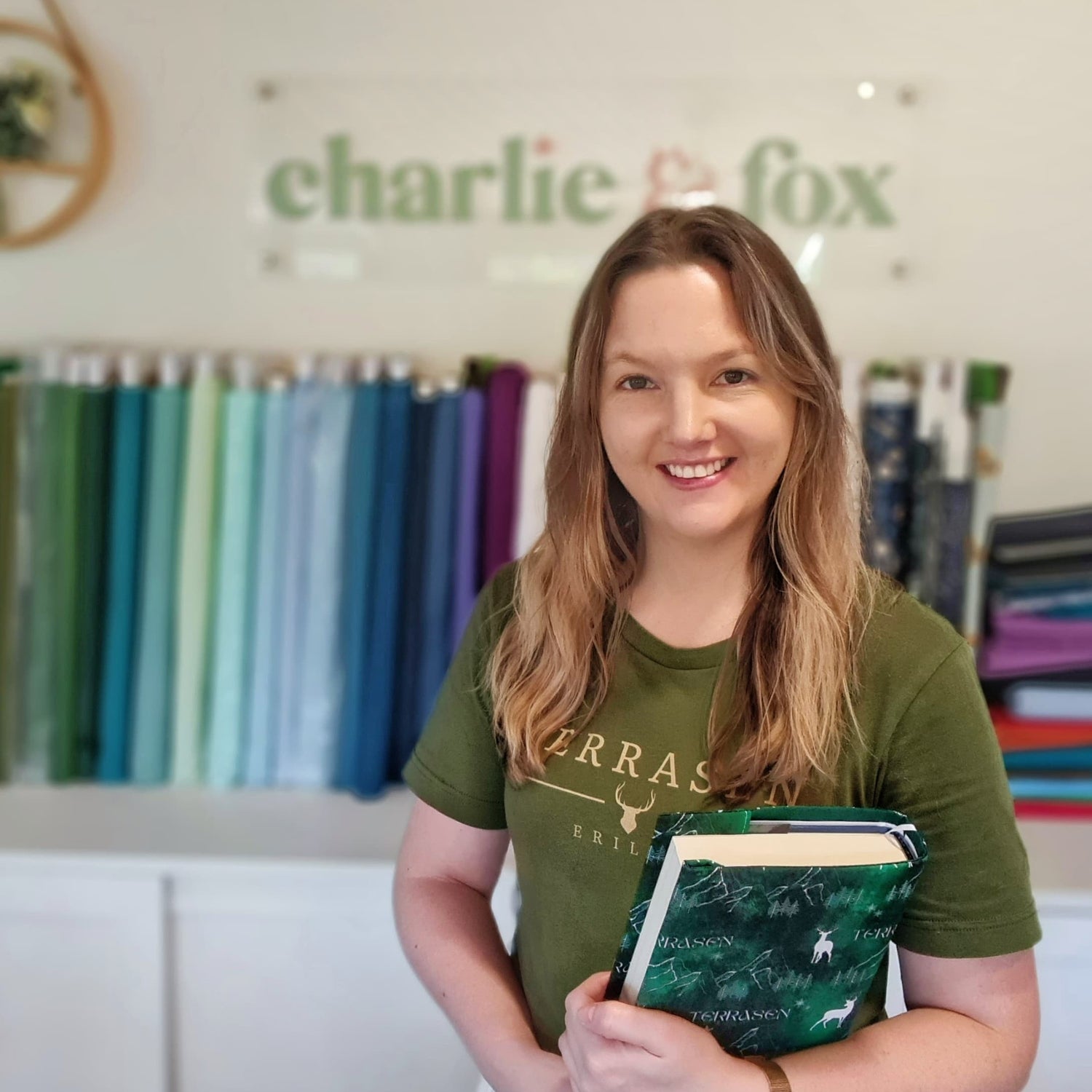 Who are Charlie & Fox?
Hello! I'm Jess, and I'm the founder of Charlie & Fox. This bookish business is run by yours truly and my wonderful partner out of our little farmhouse in Northern NSW, Australia.
We started this journey in January 2020 with nothing but a dream and a sewing machine from the corner of our lounge room.
As an avid book lover myself, it's an absolute pleasure to equip readers across the globe with the tools to protect their treasured reads!
Literary Legends (reviews)